Recommended Website Designers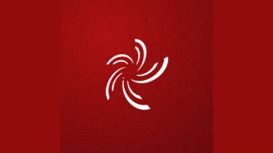 FEATURED

(2)

01928 511022
Search Creative is a specialist online marketing agency based in Runcorn, Cheshire. We have over 20 years' experience of designing and implementing online marketing strategies to provide our clients

with the maximum ROI. We provide professional and expert SEO, PPC, Search Engine Optimisation, Online Marketing, Internet Marketing, Email Marketing, Social Media Marketing, Web Design, Web Development solutions for local, SME and international businesses in multiple sectors.
It's really unbelievable the work you are doing... All I can say is I made the right decision choosing your company to do the SEO work... I have been having a good gander and I'm just amazed at the work you have done in such a short time. eCig Vaping UK.
From start to finish we have been impressed with the service provided by Search Creative, they care about our business as much as we do and really go the extra mile.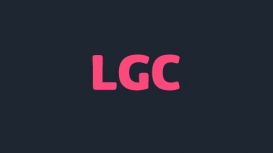 When the passion you have for your business meets the skills, creativity and caring nature of LGC Media, that's when great things begin to happen. We offer everything from professional website

design including eCommerce and dynamic websites such as membership and directory portals. Fancy yourself a bit of a creative? Then why not try our online website builder and create websites from templates in a matter of minutes. Free trials for everyone.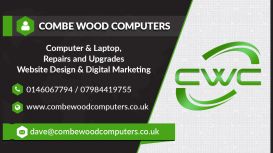 Combe Wood Computers specialise in the WordPress CMS for our website design, providing web design for not just Taunton Somerset but all over the globe too.
We are IT Boffins, we love helping small businesses benefit from technologies that they don't think they can afford. We help achieve your goals within your budget. We love improving efficiency

through IT. We are based in Milton Keynes but can provide IT services for small businesses around the UK.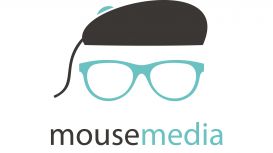 We offer graphic design services throughout Wirral and surrounding areas. Working with you, we establish your brand on all media platforms. Our objective is to make you the leader in your field by

designing anything from a logo to a marketing campaign, a business card to a brochure or a sticker to a sign. We can provide the following: Graphic Design, Website Design, Web Hosting, Web Maintenance, Marketing Consultancy, Social Media Management.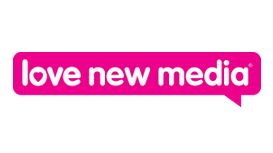 We believe your new web site should be created alongside an Inbound Marketing strategy. To make it work effectively for your business it should focus on the needs of your target audience to attract

and convert your prospects into happy customers! Our popular online lead generation solutions for business aim to help generate a stream of qualified leads through a clever combination of nurturing strategies that support a measurable return on your marketing investment.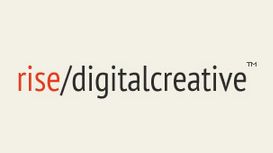 Rise Digital Creative is a full service digital design company based in London offering affordable Website Design, Website Development, Graphic Design and SEO services. Whether it is a brochure style

website or a full scale eCommerce website we have the expertise and experience to offer you a unique blend of creativity, technology and functionality.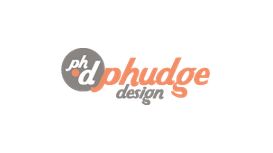 Your brand needs a strong logo, dynamic images and print materials to stand out amongst the crowd. Our service means no out-sourcing; so you get a consistent brand identity across all platforms. Make

a professional first impression with a state-of-the art Responsive HTML5 website that works on any desktop, mobile or tablet device. We'll even optimise your site for Search Engines so it's easier to find too.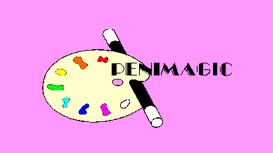 Other stuff: Typing up letters, invoices, mailmerges, data input etc. Also photocopying, laminating, transferring photos from camera card or USB flash drive, emailing them, burning to CD, printing

them, faxing documents. Once you have chosen your domain name, I can design, upload and maintain your website for you, tailor making it to your specifications - your words, your pictures.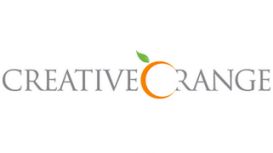 At Creative Orange, we work with you to ensure that your brand communicates the right message to the right people and creates the best possible impression. As your marketing materials act as your

'shop window', getting the impact right has the potential to make a big difference to your bottom line. We provide a full design and creative communications service at a fraction of the cost thanks to our unique working model.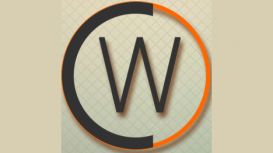 I specialise in helping businesses make the most of selling online so if you're looking to make the most of your current online shop or are wondering where to start, get in touch now for a free

consultation. Creating and maintaining a website can be a long, if not continuous, process. You may have a very precise idea of how you want your website design to look, which features you require and a long-term marketing plan based around your online presence.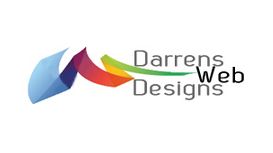 Step into the world of Darren Summers, a young and energetic web design & developer living between Edinburgh and Glasgow, Scotland. It is a strange world full of letters like html, css, php and seo.

It is also an exciting world where websites come to life and party. So if you are looking for a website or search engine optimisation then look no further.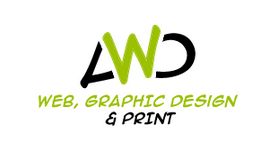 Established in 2004, at Essex Web Design agency AWD, we specialise in affordable web design & branding for growing businesses throughout the UK and beyond. The focus of our small friendly team is on

clean, easy to navigate websites, that perform well on Google as a matter of course rather than as an inflated add-on, plus uniquely tailored graphic design services that can adapt to any client and across any medium.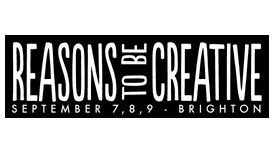 REASONS is a 3 day conference with a festival vibe, held annually in Brighton UK. Every year the very best international creative and developer speakers take to the stage to wow, inspire, inform,

entertain, thrill, teach and mix with web designers and coders that attend from all over the world. We believe that todays professionals are multi-disciplined, and draw their inspiration from many different influences.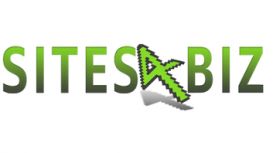 Our content managed web sites give you full control over your web presence, freeing you of the cost of content updates. Allowing you to get important content on your web site when YOU need it, NOT

when your web developer can fit it in. Being a Tamworth web design firm we have over the past 12 years been making customers happy throughout the Midlands by providing content rich, high quality, well performing web sites and online applications, for even the smallest of business'.
---
Building a website is not an easy job, especially if you don't have the skills of a website designer. Therefore, if you want to create your own website as a blog, hobby, or business purposes, you may find yourself in need of a reliable and talented website designer. The good news is that finding a good website designer is not rocket science. However, you may still find in challenging and wondering how to narrow down your choice, how to know who is really experienced and knowledgeable, finally, who is the right website designer for you.
Nowadays, there are many professionals and freelancers, who you will hire to build a website for you. Many people have studied to acquire the skills of web designers, others are self-taught and can offer you the great services of a web designer. No matter who you will choose to be your web designer, in the end, you want a product that meets and even exceeds all your needs, desires, and requirements.
There is a big importance in hiring the right website designer, who will provide you with the results you are expecting and save you time so that your business can benefit from your online presence.
So if you are interested in how to effectively find, hire, and manage the right website designer, stay tuned and we will share some helpful tips with you. Once you know what is important for the process of hiring a website designer and what questions to ask, you will be able to save time and choose the right specialist soon.
How to Choose a Website Designer
If you have ever been in a situation of hiring someone, not just a website designer, you know that a resume cannot always reflect if the person is really the right choice for your company. The same applies to the hiring process of a website designer. A resume will only be helpful as long as you can narrow down your choice and weed out unqualified people for the position of a website designer. But how to choose between similar applicants for the position of a website designer with similar skills and experiences?
There are a few very important steps you can undertake for when you want to make sure you are hiring the right website designer:
• First, you want to understand what you need to be done
• Second, you want to learn how to judge whether a website designer is good or not
What Type of Website Designer You Need
To get the job done properly, you need the right type of website designer with the right set of skills and experience. Yes, a website designer can be very knowledgeable and well-educated when you read their resume, but they may not have previous experience with the project you would like to hire them for. So before you hire a website designer, consider what you want to accomplish with your website. When you are building a website, there are two main components a professional will work on – website design and coding. These two require two different types of skills. A website designer is mainly involved in designing the website, however, a website designer can also help with coding as some of them have the skills to do that.
The Difference between a Website Designer, Graphic Designer, and Developer
When it comes to designing and building a website, there are three main groups of professionals, who can help you for accomplishing your goal. We have the website designer, the graphic designer, and the website developer. Graphic designers are involved in the process of creating any sort of image and graphic for the website. While being creative, most of the graphic designers will lack the skills to turn a design into a functioning website. When it comes to creating a functioning website, there is a lot of coding involved and here is when a developer can help. A website developer will code up and design into a functioning website.
However, a website designer is someone specializing in designing and building websites. A website designer is responsible for designing the look of the website, creating images, content, translating the visual design into a functioning website. The main focus of a website designer is on the design of the website, however, they also will be able to provide you with coding.
What Do You Want the Website Designer to Do?
One of the most important things to consider before you hire a website designer is to have a full clarity of why you are hiring the website designer and what job do you want the website designer to do for you. As you can see, there is a pretty thin line between the job of a website designer, graphic designer, and developer and in order to make sure you are hiring the right website designer, you want to first make sure you are hiring the right type of specialist for the job. So make sure to describe all details and what you need and require to the website designer and a professional and reliable one will be able to advise you on whether you need their help or the help of another specialist. Once a website designer has the concrete ideas and concept you require, they will be able to further suggest some ideas. When it comes to hiring a website designer, you want to be able to communicate what you have in mind, what you need as functionality, etc.
Where to Find the Right Website Designer?
There are many conventional ways to look for a website designer. However, we provide you with a more effective and time-saving alternative for finding the right website designer. Check out our online platform and use our search tool. Once you enter all your criteria in the search tool, you will be able to browse web designer listings depending on the filters you require and we will provide you with a narrowed down list of only the professionals, who meet your requirements and criteria. We can help you find the right website designer and get in touch with them.
How to choose a website designer
What type of website designer you need
The difference between a website designer, graphic designer, and developer
What do you want the website designer to do?
Where to find the right website designer?