Recommended Website Designers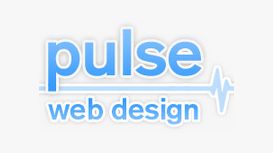 We are a web design and web development company based in Newport and we can help your business achieve its potential. From starter websites to fully content managed, mobile friendly, responsive

website design we can help get your business online. Whatever size project we can help you make the most of your online presence.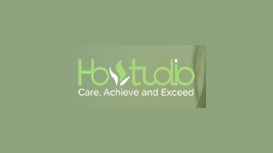 We are a London based web design agency, providing creative web development services to businesses who want to advance with their internet marketing strategy. We specialise in the delivery of an all-

encompassing web solution that include responsive website design, e-Commerce websites, Content Management Systems, Online Marketing (SEO), Mobile Apps and Graphic Design.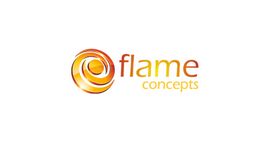 We love the web and everything connected to it and are here to help you and your business get the most out of using it. From Social Media guidance and training to Event ticketing for shows,

conferences and seminars, we've got solutions to help you achieve more. 28 years experience in retail management from Blacks Camping, convenience stores to Harvey Nichols and Safeway Stores.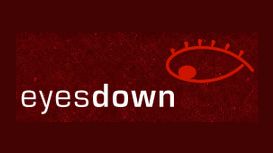 We love to talk to other businesses and help them determine their web requirements. Once we have listened and talked to your team, we will translate your business needs into market-leading web

solutions which help you to stand out from the crowd. Founder of Eyes Down, Stuart has been designing websites since 1999. Initially trained in graphic design, Stuart fell in love with interactivity and set his mind to the web.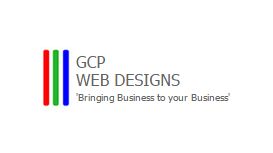 GCP Web Designs provide web design and development for small to medium sized businesses in the Glasgow, Paisley and Renfrewshire area. We specialize in Web Design, Web Development, Content Management

Systems and Search Engine Optimization. With years of programming experience, we can create websites designed to fit your specific criteria, whether it be in order to maximize your business or put your personal memories online.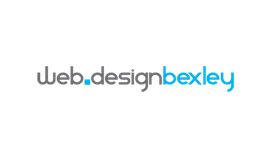 Web Design Bexley, offer professional web design and development services to businesses throughout Sidcup and the Bexley borough. Whatever your requirements, our local in house designers can create

you a professional custom built website, to brand and showcase your business. Without the need for out-sourcing or templates, we build modern and powerful websites to position you and your business ahead of the competition.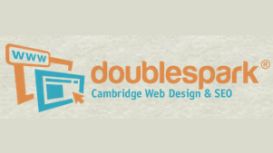 Since 2005, Doublespark has been producing outstanding web design and SEO services to dozens of organisations, both in Cambridge and across the UK. Based near Peterborough, our goal is to produce

optimised websites to help business maximise their growth. We have received requests from the Chartered Institute of Marketing and combine our use our marketing and technical skills to deliver the most effective online campaigns for our clients.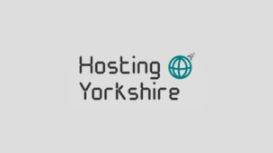 We design websites, host existing websites and fix or complete unfinished websites for businesses in Yorkshire. We only focus on promoting businesses in the Yorkshire area through internet markerting

and online advertising. We are local and always at hand to support our clients and give a superior service.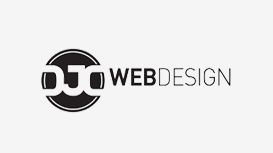 We are based in Liverpool city centre's financial district and are experts in all things web design. We design clear, elegant and striking sites that grab your visitor's attention and increase your

website conversion rates. There's no point in creating a website if no one can find it.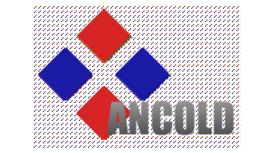 We are a London-based firm of professional web designers, dedicated to adding value to the web presence of businesses and individuals through the most current media platforms (desktop, tablet and

mobile). Your business or individual website needs to give you an edge over your competitors, improve your online presence, increase your turnover, and yield a positive Return on Investment.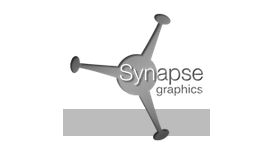 Synapse Graphics Ltd is co-owned and run by Gabriel de Tena and Dean Costello. We have been in the graphic design, sign and print industry for combined total of over 25 years. Within our careers we

have been lucky enough to have worked on projects for top brand businesses like Microsoft, Monsoon, Walkers, Burger King, Vodafone, Lego, Tube Lines and countless more projects for other clients of all sizes.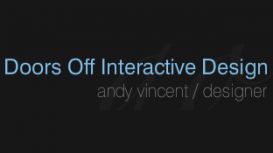 Staffordshire Flash Web Design Studio UK - offering a professional flash UK web design solution to accommodate your business needs, we create your site with you. Specialising in flash website design

UK to create rich, effective, interactive experience, enhancing the aesthetic appearance and increase the innovative value of your company profile.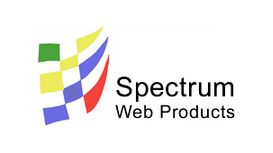 We provide Web and IT services to businesses, local government organisations and charities in Staffordshire, Derbyshire and the West Midlands. Established in 2008, we have built up an extensive

business client portfolio across many sectors, from heavy engineering to dairy products, corporate hospitality to health and safety training, retail outlets to pubs, hotels and guest houses. We have provided services to local government organisations, higher education and local charities.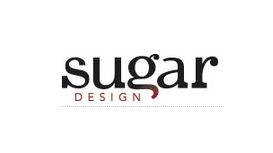 Having worked within the industry since the early 90's, I have extensive experience in all things design - whether that be for print or online and am capable of taking a project from initial concept

through to completion. My design skills are backed up with technical know-how and attention to detail so you can feel secure in the knowledge that your project is in a safe pair of hands.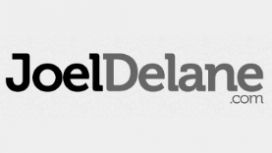 Here are just a sample of some of the great projects i've worked on recently. With experience working with some of the biggest names from a range of industries I hope to get your website the exposure

it deserves. Bespoke website design and development, built using HTML & CSS from the ground up. So whether you have your own corporate identity / site designs, or need a new look created, converting your company profile into a powerful online resource.
---
Building a website is not an easy job, especially if you don't have the skills of a website designer. Therefore, if you want to create your own website as a blog, hobby, or business purposes, you may find yourself in need of a reliable and talented website designer. The good news is that finding a good website designer is not rocket science. However, you may still find in challenging and wondering how to narrow down your choice, how to know who is really experienced and knowledgeable, finally, who is the right website designer for you.
Nowadays, there are many professionals and freelancers, who you will hire to build a website for you. Many people have studied to acquire the skills of web designers, others are self-taught and can offer you the great services of a web designer. No matter who you will choose to be your web designer, in the end, you want a product that meets and even exceeds all your needs, desires, and requirements.
There is a big importance in hiring the right website designer, who will provide you with the results you are expecting and save you time so that your business can benefit from your online presence.
So if you are interested in how to effectively find, hire, and manage the right website designer, stay tuned and we will share some helpful tips with you. Once you know what is important for the process of hiring a website designer and what questions to ask, you will be able to save time and choose the right specialist soon.
How to Choose a Website Designer
If you have ever been in a situation of hiring someone, not just a website designer, you know that a resume cannot always reflect if the person is really the right choice for your company. The same applies to the hiring process of a website designer. A resume will only be helpful as long as you can narrow down your choice and weed out unqualified people for the position of a website designer. But how to choose between similar applicants for the position of a website designer with similar skills and experiences?
There are a few very important steps you can undertake for when you want to make sure you are hiring the right website designer:
• First, you want to understand what you need to be done
• Second, you want to learn how to judge whether a website designer is good or not
What Type of Website Designer You Need
To get the job done properly, you need the right type of website designer with the right set of skills and experience. Yes, a website designer can be very knowledgeable and well-educated when you read their resume, but they may not have previous experience with the project you would like to hire them for. So before you hire a website designer, consider what you want to accomplish with your website. When you are building a website, there are two main components a professional will work on – website design and coding. These two require two different types of skills. A website designer is mainly involved in designing the website, however, a website designer can also help with coding as some of them have the skills to do that.
The Difference between a Website Designer, Graphic Designer, and Developer
When it comes to designing and building a website, there are three main groups of professionals, who can help you for accomplishing your goal. We have the website designer, the graphic designer, and the website developer. Graphic designers are involved in the process of creating any sort of image and graphic for the website. While being creative, most of the graphic designers will lack the skills to turn a design into a functioning website. When it comes to creating a functioning website, there is a lot of coding involved and here is when a developer can help. A website developer will code up and design into a functioning website.
However, a website designer is someone specializing in designing and building websites. A website designer is responsible for designing the look of the website, creating images, content, translating the visual design into a functioning website. The main focus of a website designer is on the design of the website, however, they also will be able to provide you with coding.
What Do You Want the Website Designer to Do?
One of the most important things to consider before you hire a website designer is to have a full clarity of why you are hiring the website designer and what job do you want the website designer to do for you. As you can see, there is a pretty thin line between the job of a website designer, graphic designer, and developer and in order to make sure you are hiring the right website designer, you want to first make sure you are hiring the right type of specialist for the job. So make sure to describe all details and what you need and require to the website designer and a professional and reliable one will be able to advise you on whether you need their help or the help of another specialist. Once a website designer has the concrete ideas and concept you require, they will be able to further suggest some ideas. When it comes to hiring a website designer, you want to be able to communicate what you have in mind, what you need as functionality, etc.
Where to Find the Right Website Designer?
There are many conventional ways to look for a website designer. However, we provide you with a more effective and time-saving alternative for finding the right website designer. Check out our online platform and use our search tool. Once you enter all your criteria in the search tool, you will be able to browse web designer listings depending on the filters you require and we will provide you with a narrowed down list of only the professionals, who meet your requirements and criteria. We can help you find the right website designer and get in touch with them.
How to choose a website designer
What type of website designer you need
The difference between a website designer, graphic designer, and developer
What do you want the website designer to do?
Where to find the right website designer?