Recommended Website Designers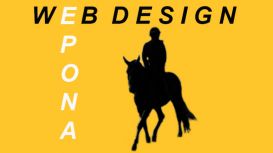 Putting a professional looking website together can be quite stressful and time consuming if you are in unfamiliar territory. In addition to this it is imperative that the website is designed

correctly to ensure that the content is both appealing to potential clients and search engine friendly too.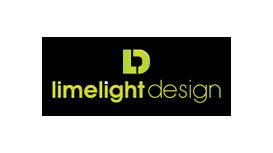 limelight-designstudio.co.uk
Limelight-Design Studio is a website design agency based in the heart of Bury St Edmunds, Suffolk. We take pride in creating professional web design and marketing solutions for businesses. Services

include domain names, website hosting, custom web design and development, e-commerce, Content Management Systems (CMS) and Search Engine Optimisation (SEO). We also specialise in Social Media marketing for those who need a social online presence.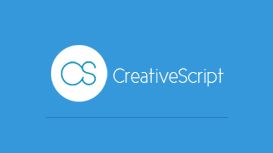 Our aim is to make you shine online while blending great design and great functionality to bring you results. Our sites are fully bespoke and built around your needs as a company. We build fully

bespoke and custom websites at an affordable price so you can get your company up online quickly, with the look and features you want. We start by designing your site, going through your company and coming up with the perfect site to match your needs and requirements.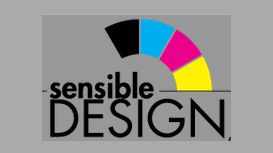 Sensible Design is a professional creative design studio based in Nuneaton, Warwickshire. With our roots in print, we specialise in leaflet design, brochure design, logo design and graphic design for

all types of printed media. We also offer a full web design service, including domain name registration, web hosting and content management.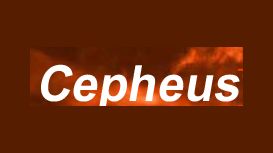 Cepheus Web Design have been creating web applications since 2002 that look good, download fast and add real value to your business or organisation. Our objective is to create websites that will have

a positive impact at a budget you can afford. When you bring your assignement to us you can be sure of quality service delivered by people whose skills and experience are well matched to your project.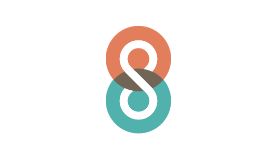 We've been working closely with startups, small businesses and established international corporations to design unique online experiences focusing on users since 2009. We create and develop brands,

websites and web apps with delightful, intuitive user experiences and interactions which work beautifully across all devices, screen sizes and media.
We are a customer focused business providing website design, web hosting, IT support and internet security solutions for small businesses across Kent and the South East of England. With over 12 years

of small business support experience, we pride ourselves on both our technical expertise and level of customer satisfaction. With a guarantee of professional service and value for money, see how we can help you with your requirements.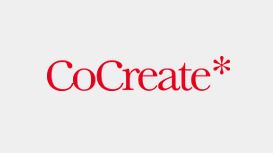 CoCreate is an independent web design and marketing agency based in Wirral that aims to deliver innovative, commercially focused solutions for our clients, across a broad range of digital and printed

media. Our in-house team offer a diverse range of skills and years of proven experience, making us adaptable and unique, ensuring every project we undertake is delivered to the very highest standards, technically and creatively.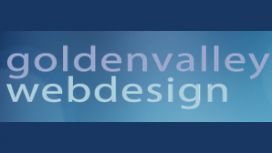 Whether you are looking to build your first website or refresh an old one, Golden Valley Web Design offers a jargon-free, one-to-one service that is both cost effective and trouble free. From a simple

one-page site to an elegant online brochure, or an e-Commerce solution, Golden Valley Web Design will guide you through the process. Once your site is live you'll have personal ongoing support going forward.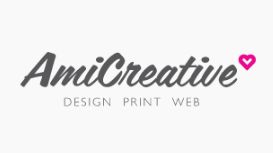 We will give your company and brand the attention it deserves. We are passionate about creating unique designs for your business, we continue to deliver exceptional designs that are tailored

specifically for your business, industry and market. Our creative team deliver results everytime!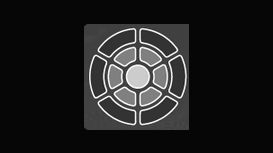 Give your website the facelift you've been looking for. Put your customers literally "in the picture" with our first class, immersive, interactive, 360 degree panoramic virtual tours. Nothing gives

your customers a greater sense of being there than when viewing a 360 degree virtual tour.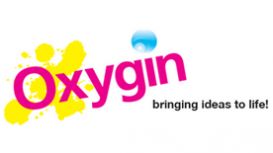 Oxygin Design is a Chichester based print and design consultancy. We are dedicated to delivering creative solutions for your company. We provide a flexible service for businesses of all sizes and

across many sectors, helping them to communicate better with the customers and establish a clearer brand identity.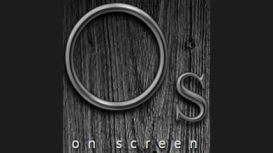 It's only, what, 15 years since we started but so much has changed in terms of the web since then. We're older than Google - that pretty much makes us veterans by Internet standards. In 1996 Paul

Townend started On Screen and it is he.me who is writing this. Our early days were mainly filled with web design, there was no search engine optimisation back then, or pay-per-click campaigns, you just built web sites with whatever platform you chose and that was about it.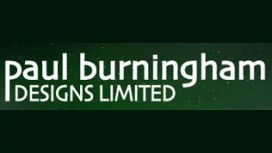 Paul Burningham Designs Limited is one of the leading professional web and graphic design companies in Scotland, which is based in Newton Mearns, East Renfrewshire, Glasgow. Paul Burningham Designs

Limited was formed in 2007, offering web design solutions for start-up and small business websites in and around the Glasgow and Edinburgh areas. Since our beginning we have branched out and now design websites on the south coast of England and as far as Spain.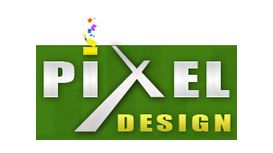 Welcome to an era where success is designed, where the impossible happens, ideas rule, and where the only way to predict you're the future of your business is design. Pixel Design, "The Web Solution

Company" is now in uk to provide its professional services to small and medium sized business in UK. Our innovative approach to websites provides a real image to your company. We not only create but also manage the "first impression" your business would like to your customers to pensive.
---
Building a website is not an easy job, especially if you don't have the skills of a website designer. Therefore, if you want to create your own website as a blog, hobby, or business purposes, you may find yourself in need of a reliable and talented website designer. The good news is that finding a good website designer is not rocket science. However, you may still find in challenging and wondering how to narrow down your choice, how to know who is really experienced and knowledgeable, finally, who is the right website designer for you.
Nowadays, there are many professionals and freelancers, who you will hire to build a website for you. Many people have studied to acquire the skills of web designers, others are self-taught and can offer you the great services of a web designer. No matter who you will choose to be your web designer, in the end, you want a product that meets and even exceeds all your needs, desires, and requirements.
There is a big importance in hiring the right website designer, who will provide you with the results you are expecting and save you time so that your business can benefit from your online presence.
So if you are interested in how to effectively find, hire, and manage the right website designer, stay tuned and we will share some helpful tips with you. Once you know what is important for the process of hiring a website designer and what questions to ask, you will be able to save time and choose the right specialist soon.
How to Choose a Website Designer
If you have ever been in a situation of hiring someone, not just a website designer, you know that a resume cannot always reflect if the person is really the right choice for your company. The same applies to the hiring process of a website designer. A resume will only be helpful as long as you can narrow down your choice and weed out unqualified people for the position of a website designer. But how to choose between similar applicants for the position of a website designer with similar skills and experiences?
There are a few very important steps you can undertake for when you want to make sure you are hiring the right website designer:
• First, you want to understand what you need to be done
• Second, you want to learn how to judge whether a website designer is good or not
What Type of Website Designer You Need
To get the job done properly, you need the right type of website designer with the right set of skills and experience. Yes, a website designer can be very knowledgeable and well-educated when you read their resume, but they may not have previous experience with the project you would like to hire them for. So before you hire a website designer, consider what you want to accomplish with your website. When you are building a website, there are two main components a professional will work on – website design and coding. These two require two different types of skills. A website designer is mainly involved in designing the website, however, a website designer can also help with coding as some of them have the skills to do that.
The Difference between a Website Designer, Graphic Designer, and Developer
When it comes to designing and building a website, there are three main groups of professionals, who can help you for accomplishing your goal. We have the website designer, the graphic designer, and the website developer. Graphic designers are involved in the process of creating any sort of image and graphic for the website. While being creative, most of the graphic designers will lack the skills to turn a design into a functioning website. When it comes to creating a functioning website, there is a lot of coding involved and here is when a developer can help. A website developer will code up and design into a functioning website.
However, a website designer is someone specializing in designing and building websites. A website designer is responsible for designing the look of the website, creating images, content, translating the visual design into a functioning website. The main focus of a website designer is on the design of the website, however, they also will be able to provide you with coding.
What Do You Want the Website Designer to Do?
One of the most important things to consider before you hire a website designer is to have a full clarity of why you are hiring the website designer and what job do you want the website designer to do for you. As you can see, there is a pretty thin line between the job of a website designer, graphic designer, and developer and in order to make sure you are hiring the right website designer, you want to first make sure you are hiring the right type of specialist for the job. So make sure to describe all details and what you need and require to the website designer and a professional and reliable one will be able to advise you on whether you need their help or the help of another specialist. Once a website designer has the concrete ideas and concept you require, they will be able to further suggest some ideas. When it comes to hiring a website designer, you want to be able to communicate what you have in mind, what you need as functionality, etc.
Where to Find the Right Website Designer?
There are many conventional ways to look for a website designer. However, we provide you with a more effective and time-saving alternative for finding the right website designer. Check out our online platform and use our search tool. Once you enter all your criteria in the search tool, you will be able to browse web designer listings depending on the filters you require and we will provide you with a narrowed down list of only the professionals, who meet your requirements and criteria. We can help you find the right website designer and get in touch with them.
How to choose a website designer
What type of website designer you need
The difference between a website designer, graphic designer, and developer
What do you want the website designer to do?
Where to find the right website designer?