Recommended Website Designers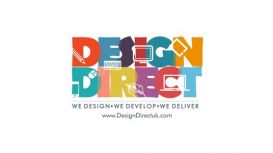 Are you looking for a professional web design company in London? Design Direct is a leading web design company based in Enfield, London.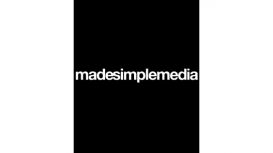 We specialize in website design and mainly provide services to Horsham, West Sussex. We also work with companies in London and the South East so do not hesitate to get in touch if ever you have a web

design project in mind. We have made and built websites for many different clients, from startups to multi-national businesses.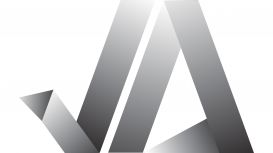 JA Creative Studio is a Custom/Bespoke Website Design & Development Company based in Southampton, Hampshire, UK. Operating as an end to end digital solutions provider, we also specialise in Branding &

Graphic Design, Mobile Application Development, Web App Development and Digital Marketing (SEO, PPC, SMO) for both individuals and businesses of all sizes.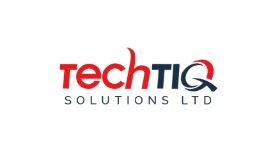 Techtiq Solutions is a web design, mobile apps development and Web development company in London. We build bespoke web and mobile apps based on your requirements with a huge emphasis on design,

functionality. user experience and tangible business value Our proficient web developers, web designers and mobile app developers in London work together to build world-class business applications.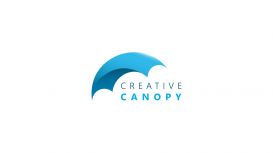 Our creative flair is what really sets us apart from the crowd, whether you need a strong brand that can maximise your potential or a website that will really knock peoples socks off, our graphic

design, digital marketing and development geeks have you covered. Being a group of creative individuals, we love nothing more than being able to spend our days using our drive and energy to breathe life into our client's ideas and help them reach their full potential, cliche we know.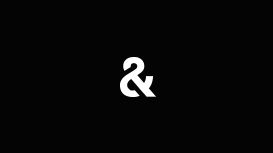 We love to work with exciting brands and businesses, we enjoy working with our customers and really getting to know them and understanding their business. We are passionate about good design, music,

art and sweets!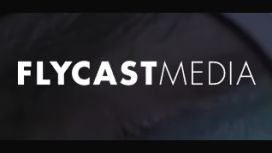 For more than 26 years Flycast Media has been helping small and medium size businesses get more leads, improve ROI and engage with MORE customers through the internet. We've helped dozens of clients

get more for less with digital marketing strategies that have proven to work time and again. They trust us and we keep them happy, and we'd love to help you too.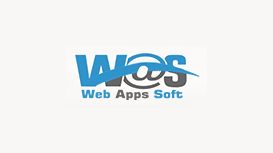 Web App Soft is the Best Mobile App Development Companies in London. we are a team of energetic and independent Android app developer experts. we have structured 100+ of Android, iOS and Windows apps

for a different organization. Each of our creative thoughts conveyed to us been effectively changed over into an android mobile application without any delay.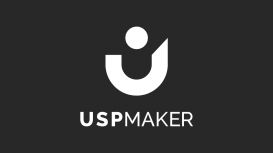 If you're looking for bespoke website designs, marketing strategy and SEO in Brighton, look no further. USPMaker is able to support you with everything you need to stand out of your competition!

Starting with strategic marketing consulting, to guiding you regarding the best structure and content for your website in the view of your target group, all the way to bespoke web design and inbound marketing services, USPMaker will provide your business with just the solutions you need.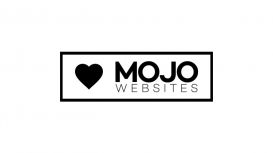 Pay monthly websites to give you the confidence of an in-house web team without the price tag. Traditional web design and development isn't cheap. By the time you hire a designer, pay for hosting,

and register your domain, your budget has dwindled — and there's still maintenance and support to consider.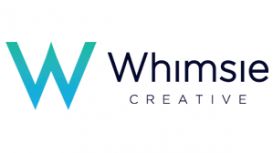 Effective web design, SEO, PPC, digital marketing, branding & logo design, creative graphic design for small businesses, start-ups & personal projects – Based in Market Harborough, Leicestershire.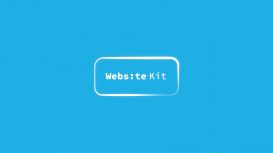 Website Kit is a leading company, specialization in website design service provider. We give you a new face to your business with our cost-effective website design service. Our aim to make the value

of your business a lasting memory. We provide a unique service as well as with good results. Website kit also provides the search engine optimization service to improve the raking of the website and increase the traffic as well as.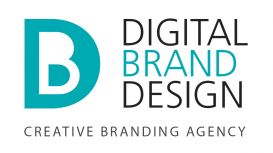 Digital Brand Design is a well-established Web Design and Digital Marketing company, that prides its self on providing services that will make a positive impact on your business. We have built a good

reputation over the last 10 years, with a strong client base that makes us the go-to place for Website, Branding and Digital services. Services include: Web Design, Website Maintenance, Hosting, SEO, Digital Marketing, Social Media Management, Branding, Graphic Design and much more.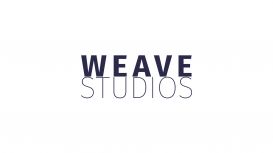 Weave Studios was founded after many years dealing with large hosting companies that treat their customers as another digit growing their profits. Our team is based in Newark, Nottinghamshire, UK and

has excellent links to the A1 and easy access to cities such as Lincoln and Nottingham. Weave Studios was founded by Tom Creasey, who has over 10 years of experience working in the web industry and is passionate about providing the best online services to everyone.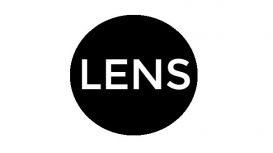 We are a web design agency based in Ascot, Berkshire offering WordPress services including website design and build, website redesign, WordPress maintenance and SEO.
---
Building a website is not an easy job, especially if you don't have the skills of a website designer. Therefore, if you want to create your own website as a blog, hobby, or business purposes, you may find yourself in need of a reliable and talented website designer. The good news is that finding a good website designer is not rocket science. However, you may still find in challenging and wondering how to narrow down your choice, how to know who is really experienced and knowledgeable, finally, who is the right website designer for you.
Nowadays, there are many professionals and freelancers, who you will hire to build a website for you. Many people have studied to acquire the skills of web designers, others are self-taught and can offer you the great services of a web designer. No matter who you will choose to be your web designer, in the end, you want a product that meets and even exceeds all your needs, desires, and requirements.
There is a big importance in hiring the right website designer, who will provide you with the results you are expecting and save you time so that your business can benefit from your online presence.
So if you are interested in how to effectively find, hire, and manage the right website designer, stay tuned and we will share some helpful tips with you. Once you know what is important for the process of hiring a website designer and what questions to ask, you will be able to save time and choose the right specialist soon.
How to Choose a Website Designer
If you have ever been in a situation of hiring someone, not just a website designer, you know that a resume cannot always reflect if the person is really the right choice for your company. The same applies to the hiring process of a website designer. A resume will only be helpful as long as you can narrow down your choice and weed out unqualified people for the position of a website designer. But how to choose between similar applicants for the position of a website designer with similar skills and experiences?
There are a few very important steps you can undertake for when you want to make sure you are hiring the right website designer:
• First, you want to understand what you need to be done
• Second, you want to learn how to judge whether a website designer is good or not
What Type of Website Designer You Need
To get the job done properly, you need the right type of website designer with the right set of skills and experience. Yes, a website designer can be very knowledgeable and well-educated when you read their resume, but they may not have previous experience with the project you would like to hire them for. So before you hire a website designer, consider what you want to accomplish with your website. When you are building a website, there are two main components a professional will work on – website design and coding. These two require two different types of skills. A website designer is mainly involved in designing the website, however, a website designer can also help with coding as some of them have the skills to do that.
The Difference between a Website Designer, Graphic Designer, and Developer
When it comes to designing and building a website, there are three main groups of professionals, who can help you for accomplishing your goal. We have the website designer, the graphic designer, and the website developer. Graphic designers are involved in the process of creating any sort of image and graphic for the website. While being creative, most of the graphic designers will lack the skills to turn a design into a functioning website. When it comes to creating a functioning website, there is a lot of coding involved and here is when a developer can help. A website developer will code up and design into a functioning website.
However, a website designer is someone specializing in designing and building websites. A website designer is responsible for designing the look of the website, creating images, content, translating the visual design into a functioning website. The main focus of a website designer is on the design of the website, however, they also will be able to provide you with coding.
What Do You Want the Website Designer to Do?
One of the most important things to consider before you hire a website designer is to have a full clarity of why you are hiring the website designer and what job do you want the website designer to do for you. As you can see, there is a pretty thin line between the job of a website designer, graphic designer, and developer and in order to make sure you are hiring the right website designer, you want to first make sure you are hiring the right type of specialist for the job. So make sure to describe all details and what you need and require to the website designer and a professional and reliable one will be able to advise you on whether you need their help or the help of another specialist. Once a website designer has the concrete ideas and concept you require, they will be able to further suggest some ideas. When it comes to hiring a website designer, you want to be able to communicate what you have in mind, what you need as functionality, etc.
Where to Find the Right Website Designer?
There are many conventional ways to look for a website designer. However, we provide you with a more effective and time-saving alternative for finding the right website designer. Check out our online platform and use our search tool. Once you enter all your criteria in the search tool, you will be able to browse web designer listings depending on the filters you require and we will provide you with a narrowed down list of only the professionals, who meet your requirements and criteria. We can help you find the right website designer and get in touch with them.
How to choose a website designer
What type of website designer you need
The difference between a website designer, graphic designer, and developer
What do you want the website designer to do?
Where to find the right website designer?