Recommended Website Designers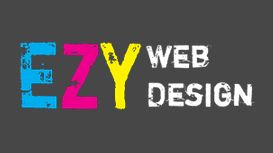 Based in the town of bolton, reaching from horwich to bury, EZY Web Design Media believe's that great design doesn't just look good, but that it works the way it is supposed too. We offer a range of

cost-effective creative services that can help your business grow, including web design, content management, corporate branding, graphic design, SEO and print solutions.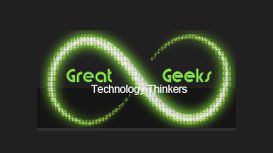 Last but by no means least, you have our assurance that proactive expert assistance is just a phone call away. Ian has always delivered beyond our expectations for each and every client. Therefore, we

would have no hesitation whatsoever in recommending Ian, to all who seek web based solutions and of course pixel perfection.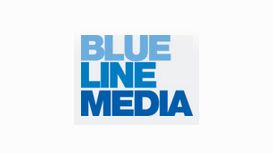 At Cheltenham web design company Bluelinemedia, we only provide web development. We're specialists in making websites and web-based software solutions that make things easier for the user. Started in

2001 by three friends, we're now a web design team of 6, with a large customer base and constant yearly increase in business. We continue to grow by looking after our clients and our website users, and we're proud that most of our work comes from existing clients. We like our size.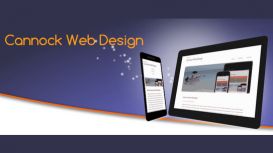 Established in 2001 Cannock web design is a family business catering to individuals, start ups, small or medium businesses up to some of the largest companys in the Midlands. Cannock web design only

design websites in and around the Cannock area so that we can meet customers and discuss their needs in person if needed. Websites start from simple one page designs to full online shopping e-commerce sites. We work closely with our customers to produce functional, attractive, cost effective web sites.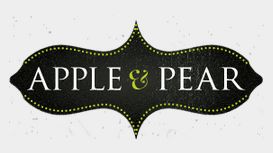 The first stage is listening. We meet you to know your needs. We ask questions, research your industry, mission, target market, take into account competitors, market trends, the history of the

business, the history and the future of the brand. We'll work through everything we've learned from our research to find your message. This is the discovery phase, when we start to have ideas and intuitions. Then we give shape to them into solid design concepts that will germinate into visual solutions.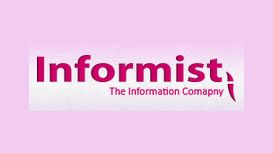 Welcome to Informist, the ecommerce, business applications and business websites specialist. Established in 2003, Informist has a very long experience in system design and information engineering

across a full range of platforms from PCs to mobile devices. Our services include Website Design, Database Applications, Mobile Website and Mobile Apps for all major platforms, Search Engine Optimisation (SEO), and Graphic Art and Photography.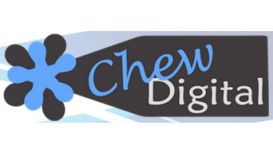 Chew Digital is headed by owner, designer in chief, digital planner and website designer Dave Hall. Dave surfed the very early waves of digital social media and was heavily involved in developing the

marketing potential of this exciting meeting place for many businesses. Chew Digital came to life with a mission to get as many businesses as possible involved and benefiting from a digital presence through its 'Just Get Involved' program. Dave deals with every client account personally.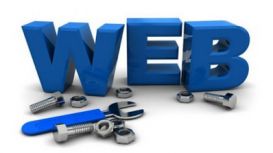 Halo Web Design is a London website design company dedicated in providing quality web design services. With our years of experience, we can assure you results that will exceed your expectations. Our

company wants you to feel important because we understand how important your business is to you, so we support you by creating an amazing website for your business to help you generate potential customers and sales.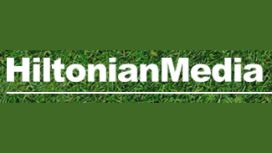 Hiltonian Media was founded in 1999 and has gained an excellent reputation for delivering quality solutions and a high level of customer satisfaction to organisations across the country. We are based

in Durham in the dynamic heart of the North East of England.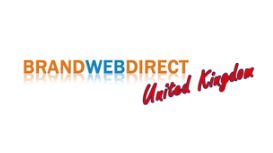 One of the critical aspects when considering website design services for your company is getting a professional website designer to do it. Most of the times, when business owners are looking forward

to hosting a website or someone to assist them to build one they are left with the daunting task of telling a good web designer from an unprofessional one.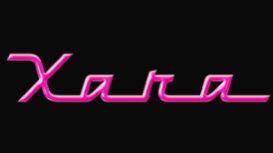 To create stand-out websites that enable your company to do more business online. I passionately believe your company's website should be able to pay it's own way and so I don't build

white elephants - website that only look good. I deliver web solutions that will add value to your business and dovetail with and so compliment your other marketing activities.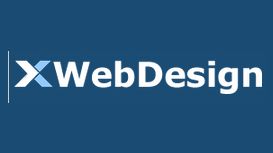 XWebDesign was established in 2002, and is a Southampton-based digital marketing and design agency offering a wide range of affordable, high quality and professional web design services to individuals

and small - medium sized businesses in and around Southampton. Our principals have been professionally developing and designing websites that combine cutting edge technology and creativity to provide outstanding business benefits.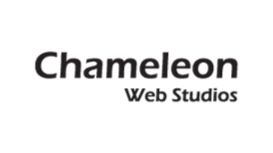 chameleonwebstudios.co.uk
Based in Bradford and Leeds, Chameleon Web Studios are designers, printers and developers, creating clean, simple, eye-catching, and effective user experiences for the web and in print. We build

amazing web and print presence that will impact viewers and drive your brand.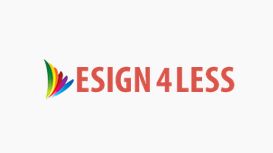 Design 4 Less offers affordable website design services that has helped hundreds of businesses become successful online. With clients such as http://www.wagworld.co.uk, we can confidently say we are

the best in offering value for money in this industry. Our websites range from 1 page brochure websites to ecommerce platforms. In order to help you save more money, we offer free web hosting with every website order!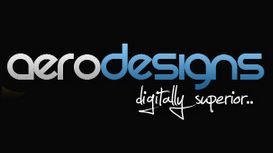 Having an aesthetically gorgeous site is one thing, but our web designers will ensure that there's more to your website than a pretty face. We dedicate our years of experience into ensuring your

project achieves the objectives and results you deserve. We make sure our web designers leave no stones unturned. Tidy coding, in-depth project management, extensive cross-browser and usability testing to ensure your web project is delivered on time and exceeds your expectations.
---
Building a website is not an easy job, especially if you don't have the skills of a website designer. Therefore, if you want to create your own website as a blog, hobby, or business purposes, you may find yourself in need of a reliable and talented website designer. The good news is that finding a good website designer is not rocket science. However, you may still find in challenging and wondering how to narrow down your choice, how to know who is really experienced and knowledgeable, finally, who is the right website designer for you.
Nowadays, there are many professionals and freelancers, who you will hire to build a website for you. Many people have studied to acquire the skills of web designers, others are self-taught and can offer you the great services of a web designer. No matter who you will choose to be your web designer, in the end, you want a product that meets and even exceeds all your needs, desires, and requirements.
There is a big importance in hiring the right website designer, who will provide you with the results you are expecting and save you time so that your business can benefit from your online presence.
So if you are interested in how to effectively find, hire, and manage the right website designer, stay tuned and we will share some helpful tips with you. Once you know what is important for the process of hiring a website designer and what questions to ask, you will be able to save time and choose the right specialist soon.
How to Choose a Website Designer
If you have ever been in a situation of hiring someone, not just a website designer, you know that a resume cannot always reflect if the person is really the right choice for your company. The same applies to the hiring process of a website designer. A resume will only be helpful as long as you can narrow down your choice and weed out unqualified people for the position of a website designer. But how to choose between similar applicants for the position of a website designer with similar skills and experiences?
There are a few very important steps you can undertake for when you want to make sure you are hiring the right website designer:
• First, you want to understand what you need to be done
• Second, you want to learn how to judge whether a website designer is good or not
What Type of Website Designer You Need
To get the job done properly, you need the right type of website designer with the right set of skills and experience. Yes, a website designer can be very knowledgeable and well-educated when you read their resume, but they may not have previous experience with the project you would like to hire them for. So before you hire a website designer, consider what you want to accomplish with your website. When you are building a website, there are two main components a professional will work on – website design and coding. These two require two different types of skills. A website designer is mainly involved in designing the website, however, a website designer can also help with coding as some of them have the skills to do that.
The Difference between a Website Designer, Graphic Designer, and Developer
When it comes to designing and building a website, there are three main groups of professionals, who can help you for accomplishing your goal. We have the website designer, the graphic designer, and the website developer. Graphic designers are involved in the process of creating any sort of image and graphic for the website. While being creative, most of the graphic designers will lack the skills to turn a design into a functioning website. When it comes to creating a functioning website, there is a lot of coding involved and here is when a developer can help. A website developer will code up and design into a functioning website.
However, a website designer is someone specializing in designing and building websites. A website designer is responsible for designing the look of the website, creating images, content, translating the visual design into a functioning website. The main focus of a website designer is on the design of the website, however, they also will be able to provide you with coding.
What Do You Want the Website Designer to Do?
One of the most important things to consider before you hire a website designer is to have a full clarity of why you are hiring the website designer and what job do you want the website designer to do for you. As you can see, there is a pretty thin line between the job of a website designer, graphic designer, and developer and in order to make sure you are hiring the right website designer, you want to first make sure you are hiring the right type of specialist for the job. So make sure to describe all details and what you need and require to the website designer and a professional and reliable one will be able to advise you on whether you need their help or the help of another specialist. Once a website designer has the concrete ideas and concept you require, they will be able to further suggest some ideas. When it comes to hiring a website designer, you want to be able to communicate what you have in mind, what you need as functionality, etc.
Where to Find the Right Website Designer?
There are many conventional ways to look for a website designer. However, we provide you with a more effective and time-saving alternative for finding the right website designer. Check out our online platform and use our search tool. Once you enter all your criteria in the search tool, you will be able to browse web designer listings depending on the filters you require and we will provide you with a narrowed down list of only the professionals, who meet your requirements and criteria. We can help you find the right website designer and get in touch with them.
How to choose a website designer
What type of website designer you need
The difference between a website designer, graphic designer, and developer
What do you want the website designer to do?
Where to find the right website designer?