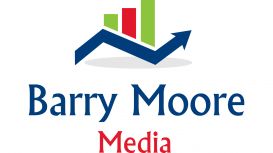 Barry Moore Media is the #1 Premier SEO Agency. We have offices in the North West Of England. Our expertise is getting our clients a web presence for their business onto page one in the search engines. We work with both local and national businesses in the UK. Combine SEO, social media, reputation management, video marketing and Webdesign; you will crush your competition.
We only use white hat strategies while improving your search performance in the search engine results page (SERP). If you want a higher ranking than your competitors, then invite me to give your site a free audit, and put a strategy together to drive your business onto the first page of Google. Please feel free to go to my Discovery Page and fill out the form.
Testimonials

Barry Moore Media is the Best! They're extremely professional and knowledgeable marketer. Results were outstanding and well worth the investment. I highly recommend it!!!

Highly recommend Barry Moore Media to anyone needing SEO services for their sites. I have known Barry for over 4 months now and seen his level of work.

Barry Moore and his media group have proved to be truly powerful and skilled when it comes to helping get higher rankings in Google search, locally and nationally!
Reviews and Ratings
We do not have any reviews about Barry Moore Media available right now.