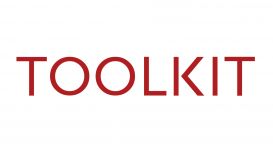 Toolkit Websites is an exciting website design company based in Havant, Hampshire. The company was founded in 1999 and has grown to be one of the UK's best in the industry, with a huge client base of diverse web design clients.
We are one of the few web design companies with the trusted ' Buy With Confidence ' award from Hampshire Trading Standards and we take pride in our excellent customer service. We have countless 5-star ratings for our commitment to passionate customer service and put simply; we love what we do!
All of our websites are bespoke-designed, from scratch. This ensures maximum flexibility and peace of mind. Our Content Management System, the Toolkit , is our biggest selling point and makes updating websites easy and fun. Our clients can update their own websites any time they like! Friendly, unlimited customer support is provided at all times and we're only 3 rings away if you need us.
We aim to build long-term relationships with all our customers and we hope that you'll join us.
Services

Every website design should be unique, original and built with the client in mind. That's why our web designers here at our head office in Havant create beautiful, bespoke designs. Unlike many other web design companies we do not use pre-made templates.
We understand that each client has different website design objectives and with our expertise we are confident we will deliver the perfect solution. Throughout the process our clients are equally involved, discussing various design ideas with their dedicated Project Manager who will work hard to ensure their website turns out exactly as planned.
We have over 18 years experience as a web design company, designing both corporate and creative websites that engage the visitor, are easy to navigate and deliver great results. Our portfolio speaks for itself, boasting a wide range of professional, modern and accessible web designs. What ever your needs, Toolkit Websites can accommodate your requirements.
Reviews and Ratings
Toolkit built a website for my son's upcoming wedding/festival celebrations. It was easy and they took care of all the design work brilliantly. I'd recommend them to anyone looking for a website for their business or event.