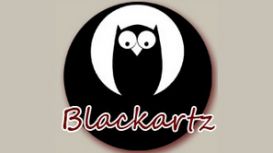 My name is Julian Black and I'm an experienced freelance print and accessible web designer living in Newent, rural Gloucestershire. I have a special interest in creating designs which are both easily accessible and visually stimulating. My speciality is working with clients to produce a Standards Compliant design which will convey the necessary information in the clearest possible way. Where appropriate, I like to compliment that information with eye-catching original imagery. You won't find eye of toad or toe of bat, unless that is actually what you're looking for - in which case go straight to my other website www.ruralramblings.co.uk an image library of my British natural history photographs.
What you will find here at Blackartz is a mix of the latest web technologies blended with some common sense using an artistic eye. Take a few minutes to check out my site, learn a bit more about the skills I have to offer and have a look at some of my recent projects.
---
Reviews and Ratings
We do not have any reviews about Blackartz available right now.