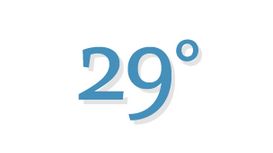 Twenty-nine degrees is a small, but perfectly formed, web design & application development studio, carving out next-generation sites for the new-web. We can revolutionise how your business uses the internet.
With over 30 years of experience, south Manchester-based Staples International are well regarded in the shipping industry. We redeveloped their site and provided them with a full Content Management System to manage their site and worldwide network of distributors.
Music Ally is the leading digital music business research consultancy, providing industry research via daily and bi-weekly premium subscription email newsletters, and are a well-respected authority in their industry providing a unique service to their subscribers.
---
Reviews and Ratings
We do not have any reviews about 29degrees available right now.