Recommended Website Designers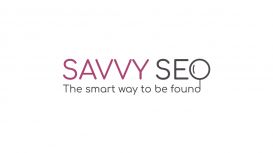 I've heard the same story so many times from small business owners. You have a website, but it doesn't work. Maybe it's never worked. And you're still paying for it — even though it's

doing nothing for your business. I'm Sonia, and I'm here to help you change that.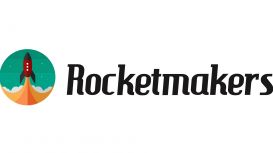 Rocketmakers designs and develops innovative software, apps, and websites using an agile approach to work with startups, scale-ups and larger organisations. The team of award-winning software

engineers and designers delivers exceptional results every time.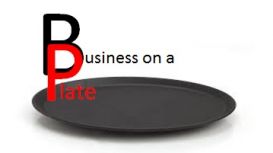 If you are serious about your business, then you're in the right place. Business on a Plate a professional all-in-one business solution to anyone needing a website or extra support for their

business. We have a hand-picked team that are very talented and dedicated to achieving results. We have put together exclusive packages with services tailored to anyone who wants value for their money as well as 24/7 support. We welcome you to look around our website.
E4k is an award-winning digital agency. Providing web design and development, SEO, PPC, social media and more to deliver sustainable growth 17 - 21 Vaughton Street South, Birmingham, West Midlands,

B12 0YN.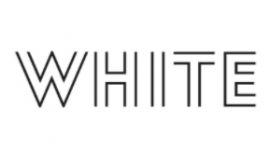 We are White Digital, a digital marketing company situated in the North East of England, in Darlington's town centre. We are known for our website development as well as SEO skills but we're much more

than just that. We use our internal creative as well as technical skills to get your business online, keep you communicating with your customers with the help of your online presence and keep you top of mind for existing and new clients across the many digital channels.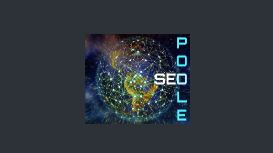 SEO Dorset - Expert Search Engine Optimisation for your local business website. Our SEO services are tailor made and can cater to businesses of all sizes.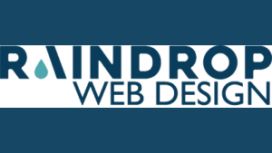 Rain Drop Web Design are a local web design company with over 20 years of experience in designing websites and building online businesses. We offer huge discounts to local Blackpool and Fylde Coast

businesses - with up to 50% off our normal rates for other Blackpool clients. We also offer "local" SEO & Marketing to help Blackpool & Fylde Coast businesses get local customers.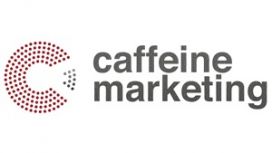 Caffeine Marketing is an award-winning Bath Marketing Agency, dedicated to delivering results-based digital marketing solutions for our Clients across Somerset and the UK. We will develop a bespoke

package of support tailored to your needs. Services include SEO, PPC, website design, social media marketing, content marketing and more.
Anderson United offers services from small to large businesses. Advertising and marketing, designing, and training. We also accommodate business travellers from all over the world.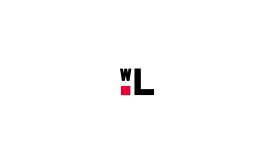 A digital marketing, web design, SEO and business blog dedicated to providing industry-leading how-to's and articles. Reducing your blog or website's bounce rate is easy when you know how. Follow

these 11 easy step to increasing your engagement rate.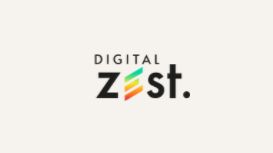 Digital Zest are a specialist digital marketing agency offering web design and development, eCommerce websites, SEO and digital marketing services, graphic design, content and email marketing for

businesses in Scarborough and throughout North Yorkshire.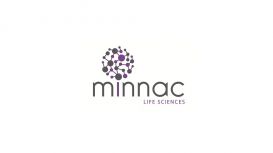 Minnac Life Sciences is an event and marketing agency for the life science industry, creating bespoke experiential marketing programs to grow our client's footprint within the scientific community.
Something Web Design are a website design agency based in London that specialise in both regional service-based service websites alongside shopping sites.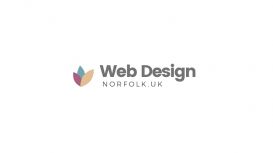 We are a Web design Company based in Norfolk, providing a clear and clean service to organizations who want more than just a website. We're a small company based outside of Kings Lynn, working from

Home offices as a husband and wife team and a remote support team from carefully selected experts in their respected niches.
Based in Liverpool, we are a software development and 24/7 support firm supplying enterprise-level software program growth, support, SEO and holding solutions. Outible is a Leading Custom Software,

e-Commerce, Website, Mobile Apps, Web Application, Contents Development & SEO Service provider based in Liverpool at the heart of the understanding quarter We are Affordable, Professional & Experienced.
---
Building a website is not an easy job, especially if you don't have the skills of a website designer. Therefore, if you want to create your own website as a blog, hobby, or business purposes, you may find yourself in need of a reliable and talented website designer. The good news is that finding a good website designer is not rocket science. However, you may still find in challenging and wondering how to narrow down your choice, how to know who is really experienced and knowledgeable, finally, who is the right website designer for you.
Nowadays, there are many professionals and freelancers, who you will hire to build a website for you. Many people have studied to acquire the skills of web designers, others are self-taught and can offer you the great services of a web designer. No matter who you will choose to be your web designer, in the end, you want a product that meets and even exceeds all your needs, desires, and requirements.
There is a big importance in hiring the right website designer, who will provide you with the results you are expecting and save you time so that your business can benefit from your online presence.
So if you are interested in how to effectively find, hire, and manage the right website designer, stay tuned and we will share some helpful tips with you. Once you know what is important for the process of hiring a website designer and what questions to ask, you will be able to save time and choose the right specialist soon.
How to Choose a Website Designer
If you have ever been in a situation of hiring someone, not just a website designer, you know that a resume cannot always reflect if the person is really the right choice for your company. The same applies to the hiring process of a website designer. A resume will only be helpful as long as you can narrow down your choice and weed out unqualified people for the position of a website designer. But how to choose between similar applicants for the position of a website designer with similar skills and experiences?
There are a few very important steps you can undertake for when you want to make sure you are hiring the right website designer:
• First, you want to understand what you need to be done
• Second, you want to learn how to judge whether a website designer is good or not
What Type of Website Designer You Need
To get the job done properly, you need the right type of website designer with the right set of skills and experience. Yes, a website designer can be very knowledgeable and well-educated when you read their resume, but they may not have previous experience with the project you would like to hire them for. So before you hire a website designer, consider what you want to accomplish with your website. When you are building a website, there are two main components a professional will work on – website design and coding. These two require two different types of skills. A website designer is mainly involved in designing the website, however, a website designer can also help with coding as some of them have the skills to do that.
The Difference between a Website Designer, Graphic Designer, and Developer
When it comes to designing and building a website, there are three main groups of professionals, who can help you for accomplishing your goal. We have the website designer, the graphic designer, and the website developer. Graphic designers are involved in the process of creating any sort of image and graphic for the website. While being creative, most of the graphic designers will lack the skills to turn a design into a functioning website. When it comes to creating a functioning website, there is a lot of coding involved and here is when a developer can help. A website developer will code up and design into a functioning website.
However, a website designer is someone specializing in designing and building websites. A website designer is responsible for designing the look of the website, creating images, content, translating the visual design into a functioning website. The main focus of a website designer is on the design of the website, however, they also will be able to provide you with coding.
What Do You Want the Website Designer to Do?
One of the most important things to consider before you hire a website designer is to have a full clarity of why you are hiring the website designer and what job do you want the website designer to do for you. As you can see, there is a pretty thin line between the job of a website designer, graphic designer, and developer and in order to make sure you are hiring the right website designer, you want to first make sure you are hiring the right type of specialist for the job. So make sure to describe all details and what you need and require to the website designer and a professional and reliable one will be able to advise you on whether you need their help or the help of another specialist. Once a website designer has the concrete ideas and concept you require, they will be able to further suggest some ideas. When it comes to hiring a website designer, you want to be able to communicate what you have in mind, what you need as functionality, etc.
Where to Find the Right Website Designer?
There are many conventional ways to look for a website designer. However, we provide you with a more effective and time-saving alternative for finding the right website designer. Check out our online platform and use our search tool. Once you enter all your criteria in the search tool, you will be able to browse web designer listings depending on the filters you require and we will provide you with a narrowed down list of only the professionals, who meet your requirements and criteria. We can help you find the right website designer and get in touch with them.
How to choose a website designer
What type of website designer you need
The difference between a website designer, graphic designer, and developer
What do you want the website designer to do?
Where to find the right website designer?