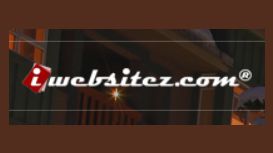 At the beginning of March 2013, we felt there was a need, not especially in Bognor Regis but within the website industry in general to provide a simplified, more transparent way to get domain names, website hosting and professionally designed websites via a dedicated High Street location.
The industry is not a shady one, but we felt it was not totally clear on what, where, how or who was involved, so rather than providing these services from a bedroom or industrial estate somewhere. We felt it was important that the public were able enter a High Street location and finally be able to shop for domain names, web hosting, web design and SEO.
Services

A number #1 ranking in Google natural or organic listings is still most valuable because you do not pay per click, and achieving this through search engine optimisation (SEO) has been of interest to us for more than 10 years. Websites with a lot of #1's get a lot of free traffic from Google and free traffic is the holy grail for any business.
Our SEO services can help you to acheive page #1 rankings which will improve things like: increased online exposure, growing customer base, more traffic and increased revenue.
Reviews and Ratings
We was having some issues with our website and wasn't able to resolve it ourselves so we hit Google and found a list of local web developers. Lucky for us we found iwebsites, we called them and the phone was answered promptly. We was given a very warm welcome and was connected to a very helpful engineer Pete, who not only resolved my problem within the hour, also took the time to advise on other areas I could improve myself. Really would recommend iwebsitez for a very professional service.
I have been looking for a reliable hosting and a big web project for a family member and even if I was a bit sceptical to start with, I've chosen this brilliant web company who not only helped and explained me lots of technical things but have also followed me through the whole process until completion of the project. Amazing service thanks, I will certainly come to you for more projects in future and recommend to other people.
I hired this company to perform some SEO work on my website, they started 4 months ago and I am now getting more enquiries, I would strongly recommend this company as they do exactly what they say which is pushing you up the listings in Google for your chosen keyword! Just brilliant.